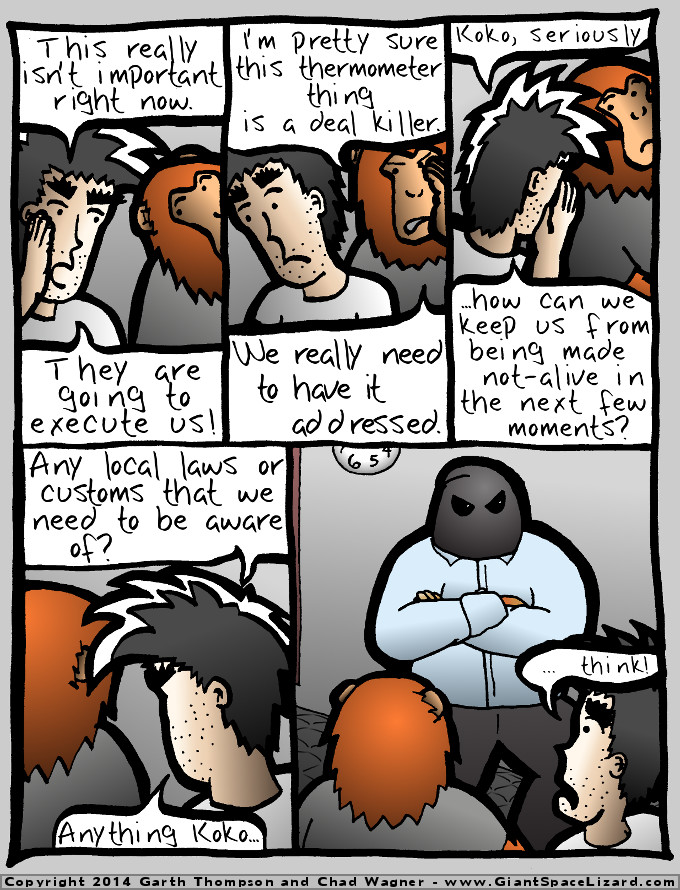 Jim: (Whispering to Koko) This really isn't important right now. They are going to execute us!
Koko: (Whispering to Jim) I'm pretty sure this thermometer thing is a deal killer. We really need to have it addressed.
Jim: (whispering to Koko) Koko, seriously, how can we keep us from being made not-alive in the next few moments. Any local laws or customs that we need to be aware of? Anything Koko, think!