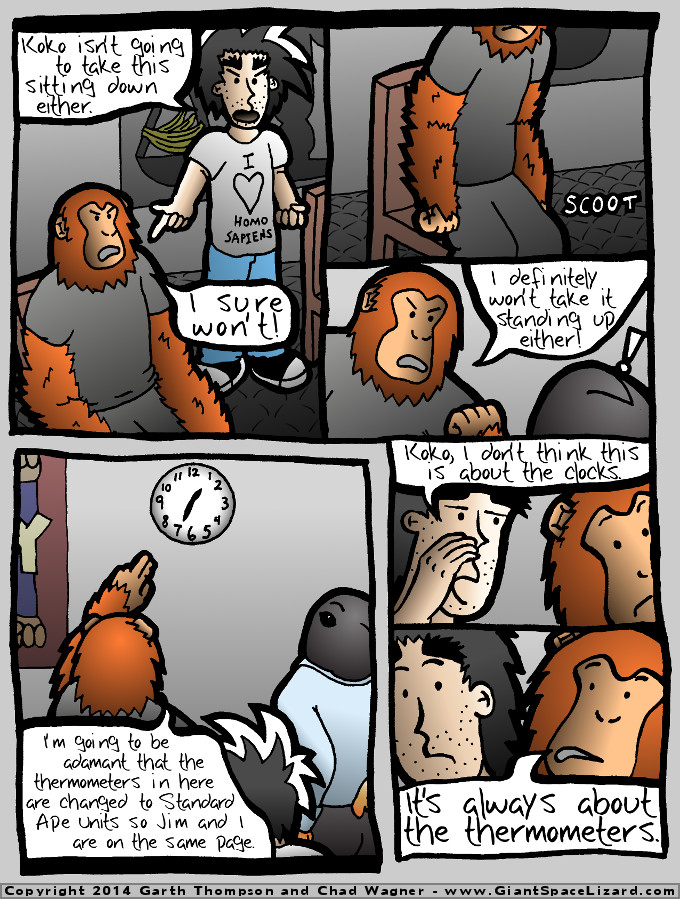 Jim: Koko isn't going to take this sitting down either.
Koko: I sure won't! (Koko stands) I definitely won't take it standing up either! I'm going to be adamant that the thermometers in here are changed to Standard Ape Units so Jim and I are on the same page.
Jim: (whispering to Koko) Koko, I don't think this is about the clocks.
Koko: (whispering back to Jim) It's always about the thermometers.