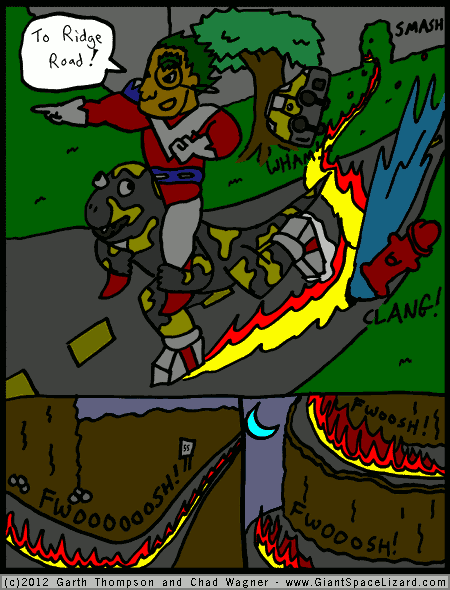 [[Colonial Squash is now riding on Speedymander's shoulder as the giant salamander races along, leaving a trail of flame behind him.]]
Colonial Squash: To Ridge Road!
[[While running, Speedymander smashes through a wall, topples over a car into a tree, and knocks loose a fire hydrant.]]
Sound effects: SMASH WHAM! CLANG!
[[Speedymander runs in circles up each level of Ridge Road, leaving a burning trail of asphalt behind him.]]
Sound effects: FWOOOOOOSH! FWOOOSH! FWOOSH!