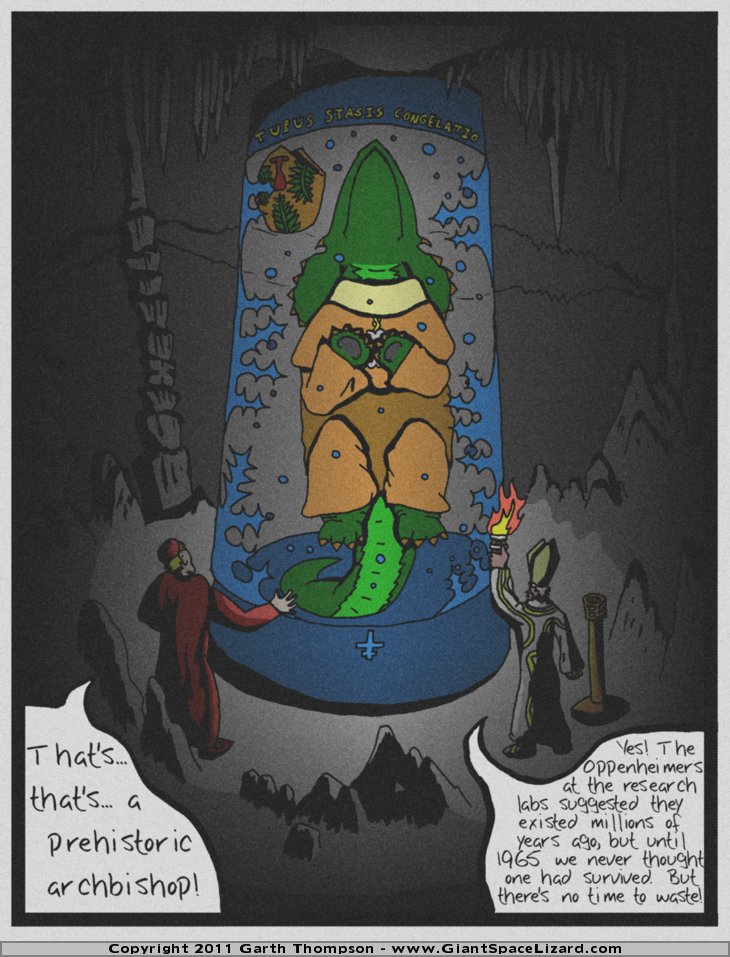 [[A large cryogenic tube holding Archbishop Triceratops is embedded in the cave wall. The Cardinal of Molossia looks shocked.]]
Cardinal of Molossia: That's…that's…a prehistoric Archbishop!
Higgins: Yes! The Oppenheimers at the research labs suggested they existed millions of years ago, but until 1965 we never thought one had survived. But there's no time to waste!