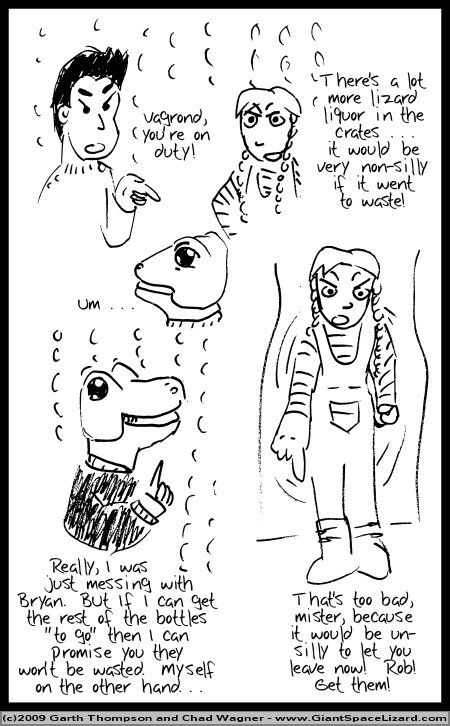 Bryan Orion: Vagrond, you're on duty!

Cassie Farmerer: There's a lot more lizard liquor in the crates…it would be very non-silly if it went to waste!

Vagrond: Really, I was just messing with Bryan. But if I can get the rest of the bottles "to go" then I can promise you they won't be wasted. Myself on the other hand…

Cassie Farmerer: That's too bad, mister, because it would be un-silly to let you leave now! Rob! Get them!