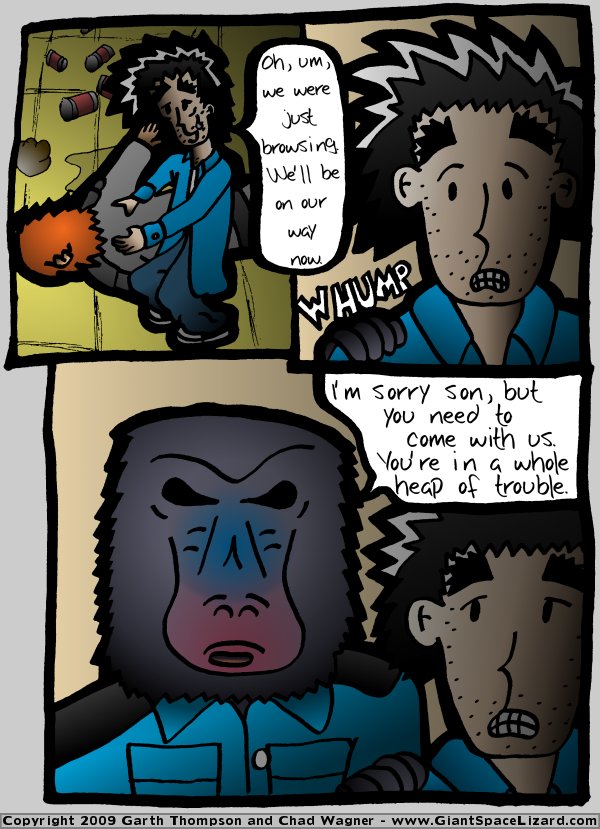 [[Jim Wagner attempts to wake up Koko Bullet.]]

Jim Wagner: Oh, um, we were just browsing. We'll be on our way now.

[[The tall baboon security guard puts his hand on Jim Wagner's shoulder.]]

Sound effect: WHUMP

Tall Baboon Security Guard: I'm sorry son, but you need to come with us. You're in a whole heap of trouble.