GiantSpaceLizard.com Archive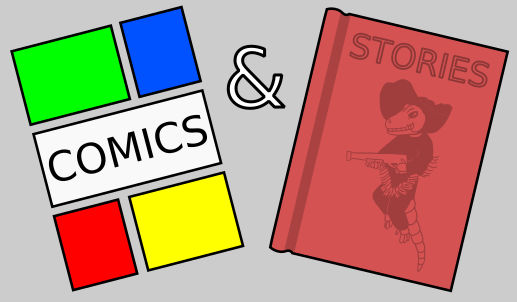 Vagrond is your completely normal giant space lizard ("G.S.L." for short), working as a property inspector for the local governor (also a G.S.L.). Along with his co-worker, Bryan Orion (the human), he travels to local planets and looks into their everyday problems (doomsday cult, alien invader, etc.). If you're looking for SPACE ADVENTURES, join Vagrond in Giant Space Lizard!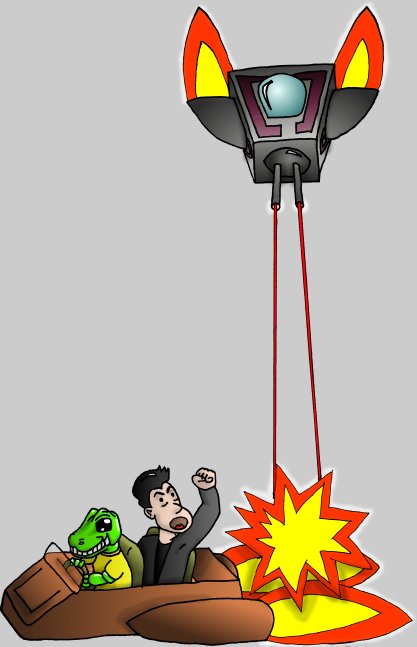 Giant Space Lizard! Volume 1:
"Greenspace"
Other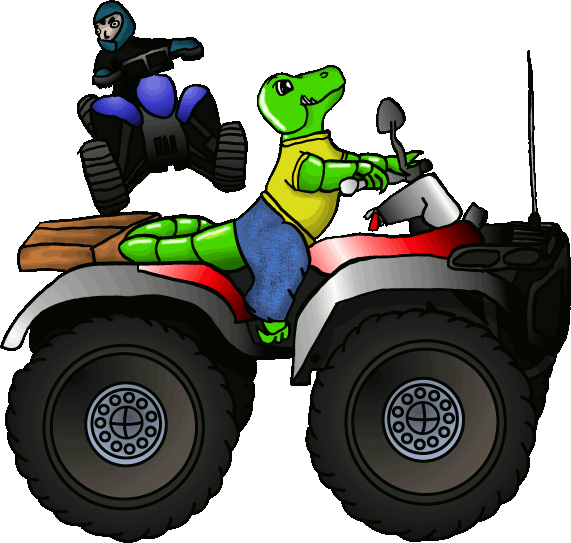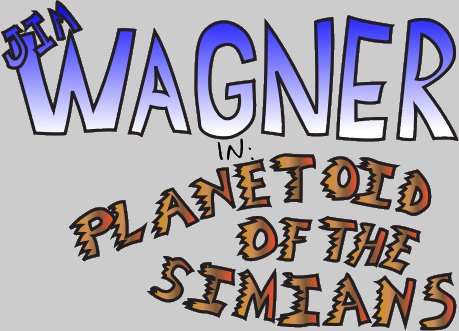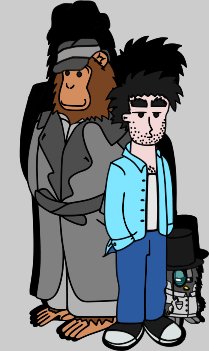 James Tiberius Wagner had the technical skills to invent a time machine. Unfortunately he didn't have the soft skills to sell it. Returning home empty handed, he uses his time machine to skip 30 minutes into the future to watch his favorite TV show. Unfortunately due to a slight oversight it accidentally takes him into the distant future. And due to another slight oversight the time machine doesn't travel with him, leaving him trapped. Travel with Jim as he learns to find joy in this post-apocalyptic world. Learn the secret of THE PLANETOID OF THE SIMIANS! (Hint: It's Earth.)
Jim Wagner in Planetoid of the Simians:
"A Wall of Lights"
"Judgement Day"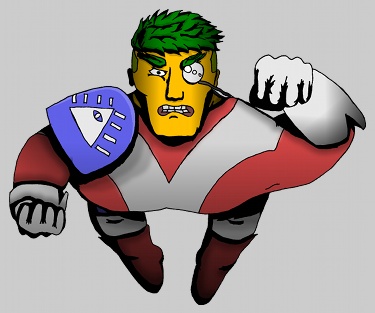 Colonial Squash is America's premiere pumpkin pie/patriotism themed hero. Empowered with all of the powers and none of the responsibilities of the nation's founding fathers, he keeps the southern Twin Cities' suburbs safe from crime within the limits of established good samaritan laws.
"The Wild Once"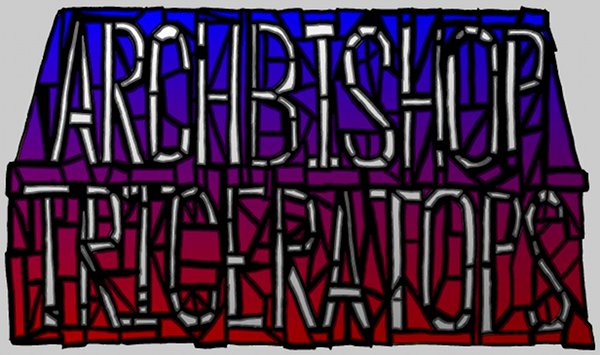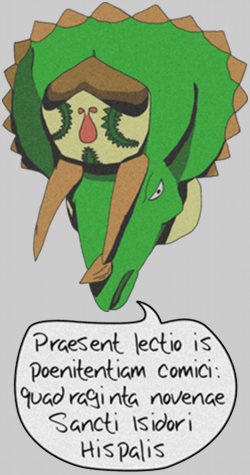 Archbishop Triceratops is a comic about a triceratops who is also an archbishop. It provides the mix of fast action, Catholicism and paleontology that people have been demanding for years! Topics covered thus far have included the debate between transubstantiation and consubstantiation, maniraptoran plumage and the death of St. Peter. Also at least one trampling of killer robots.
New Testament:
"Book One: The Paleocene Creed"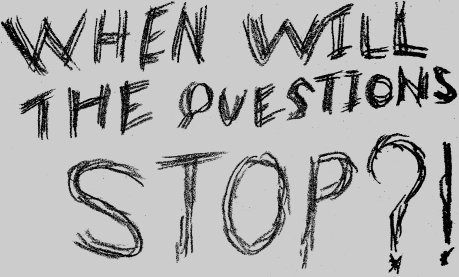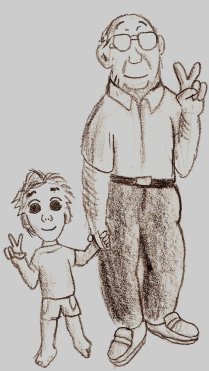 A short story written in 2000 by Chaerb for a class. It details how he would answer a question differently if it was asked by a 3 year old boy versus if it was asked by a 67 year old man. Comicified in 2009 when Thompkins didn't want to draw any "real" comics for a few months.
"When Will The Questions Stop?!"

Elemental Halma
Elemental Halma is a board game for 2 or 4 players. Control the Greek elements of Air, Earth, Fire and Water using simple rules that build to complex strategies.