First time here?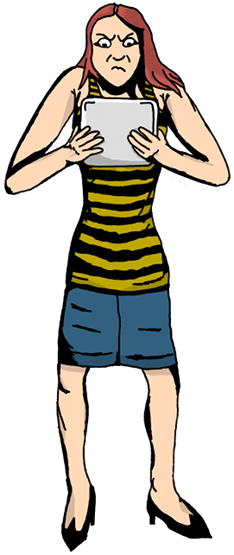 You: I'm a busy sentient. What can I read quickly?
Us: Why not read the comic When Will The Questions Stop?!? It's only 5 pages!
You: I'm just getting on a plane or something lame like that. What can I read that will last a while?
Us: How about the eBook Evil of the SMO!? It's got a bunch of text to read and pictures too!
You: Actually I was looking for something long, but in comic form.
Us: Picky, picky. How about Jim Wagner in Planetoid of the Simians? It's currently the longest story with sequential pictures that portray the action on every page.